Bethel Township Launches Open Checkbook

Bethel Township is pleased to announce that we have partnered with the State Treasurer's Office to offer more fiscal transparency with the Ohio Open Checkbook Progarm. Staff has worked to upload all of our expendatures for the last 3 years onto the site. Please take a monent to check it out by clicking the link on the left.

Welcome to Bethel Township
Located in the southeast corner of Miami County Ohio, Bethel Township was established in 1807.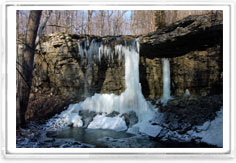 Charged with responsibility for the health, safety and welfare, Bethel Township responds to the needs of its residents and businesses with a commitment to Quality of Life, Planned Growth and Dedication to Community.
Meeting Notices

Trustee Meeting
Board Of Zoning Appeals
Zoning Commission

The Bethel Township Trustees will meet in regular session on Tuesday, September 25, 2017 at 6:00pm PLEASE NOTE THE TIME CHANGE DUE TO THE MEET THE CANDIDATES NIGHT AT 7PM

Trustees meet in regular session the 2nd and 4th Tuesdays of every month.

Agendas for regular meetings will be posted 24 hours prior to meeting time.

The Bethel Township Board of Zoning Appeals (BZA) will not meet for the month of July, 2017, as no cases were filed for their review.

The Bethel Township Zoning Commission (ZC) will meet on Thursday, July 27, 2017 at 7:30 pm to hear the following case:

Case: ZA-06-17: A request from Studebaker Properties Ltd., 4343 S. St. Rt. 202, Tipp City, OH 45371, to rezone 8.13 acres to I-1, Light Industrial, from A-2, General Agriculture, on ground presently used for agricultural purposes and located approximately 502 yards east of St. Rt. 202 on the south side of Studebaker Rd., Tipp City, OH 45371. This will allow for the joining of this parcel to Parcel ID #A01-074550. The property is identified as Miami County Parcel ID #A01-074500.