Click HERE for Current Township Newsletter

Click Here for Complete Listing of 3.8 mill Levy Revenue and Expenditures
Welcome to Bethel Township
Located in the southeast corner of Miami County Ohio, Bethel Township was established in 1807.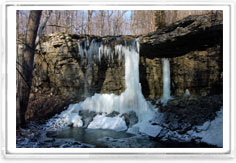 Charged with responsibility for the health, safety and welfare, Bethel Township responds to the needs of its residents and businesses with a commitment to Quality of Life, Planned Growth and Dedication to Community.
Meeting Notices

Trustee Meeting
Board Of Zoning Appeals
Zoning Commission

Meeting Notice

The Bethel Township Trustees will meet in Workshop Session on March 21, 2023 at 9:00 am in the Township Meeting Room located at 8735 S. Second Stret Tipp City Ohio 45371

Click HERE for 2023 Trustee Meeting Schedule

Agendas for meetings will be posted 24 hours prior to meeting time.

The Bethel Township Board of Zoning Appeals (BZA) will meet in regular session on March 3, 2023 at 6:30pm to hear the following cases:

V-04-23:  A variance request from Michael Muhlenkamp located at 7410 Agenbroad, New Carlisle, Oh 45344, for an Accessory Structure that projects beyond the building to which it is an accessory.  Miami County parcel ID# A01-055479, currently zoned R-1AAA.

The Bethel Township Zoning Commission (ZC)will meet in regular session on March 23, 2023 to discuss changes to the Bethel Township Zoning Resolution.

Finalize text amendment to include Short Term Rentals.