Welcome to Bethel Township
Located in the southeast corner of Miami County Ohio, Bethel Township was established in 1807.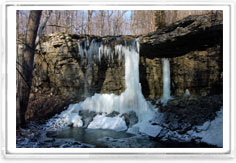 Charged with responsibility for the health, safety and welfare, Bethel Township responds to the needs of its residents and businesses with a commitment to Quality of Life, Planned Growth and Dedication to Community.
Meeting Notices

Trustee Meeting
Board Of Zoning Appeals
Zoning Commission

The Bethel Township Trustees will meet in regular session on Tuesday June 28, 2016 at 7:00pm.

Trustees meet in regular session the 2nd and 4th Tuesdays of every month.

Agendas for regular meetings will be posted 24 hours prior to meeting time.

The Bethel Township Board of Zoning Appeals (BZA) will meet for a regularly scheduled meeting on Thursday, July 21, 2016, at 6:30 p.m. in the Bethel Township Meeting Room, 8735 S. 2nd Street - Brandt, Tipp City, Ohio.

The Bethel Township Zoning Commission will not meet in regular session for the Month of July.