It's Picture Time Again: Bethel Township Firefighters Association is conducting a fund raiser in conjuction with Superior Photos. Representatives will be going door to door asking for a $20 donation. Each household that makes a contribution will be offered a complimentary family portriat. The represenatives are Harold Beam, Pat Marsh, and Deb Mowery. They will be driving a 1996 Red Neon with license plate FBW6495. Thank you for your support to the Fire Association.
Welcome to Bethel Township
Located in the southeast corner of Miami County Ohio, Bethel Township was established in 1807.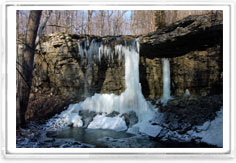 In the southeast corner of Miami County Ohio, Bethel Township was established in 1807. Charged with responsibility for the health, safety and welfare, Bethel Township responds to the needs of its residents and businesses with a commitment to Quality of Life, Planned Growth and Dedication to Community.
Recent News and Notices (click heading to expand)

Trustees Meeting Notice

The Bethel Township Trustees will meet in Regular Session on December 23, 2014 at 7pm.

Trustees meet in regular session the 2nd and 4th Tuesdays of every month.

Board of Zoning Appeals Meeting Notice

PUBLIC NOTICE

The Bethel Township Board of Zoning Appeals (BZA) will meet on Thursday, December 18, 2014, at 6:30 p.m. in the Bethel Township Meeting Room, 8735 S. 2nd Street - Brandt, Tipp City, Ohio.

The BZA will hear the following requests:

Case V-11-14: A request from Daniel Berner of 28 Sunset Dr. Medway Ohio 45319. The applicant requests a variance to decrease the rear yard setback from the primary structure from the required fifty (50) feet to five (5) feet located at 7625 E. New Carlisle Rd, New Carlisle, OH 45344.  The property is identified at Miami County Parcel ID # A01-064600.

The above application and pertinent information are on file at the Township Administrative Offices located in the Firehouse, 8735 S. Second St., Brandt, Tipp City, Ohio, and available for public inspection weekdays from 8:30 a.m. to 4:30 p.m.

Bethel Township BZA
Jeff Green, Planning and Zoning

Zoning Commission Meeting Notice

The Bethel Township Zoning Commission will not meet for the month of November.